Hi,
I have recreated a replica of ZX80 using Grante Searle's foil patterns, which I repaired (therer were 2 small errors) and I created the drill data and white silkscreen, so the PCBs are drilled, both sides tin-plated and connected with vias. Almost like an original ZX80. I created small batch of PCBs for Czech community and there are still few left. So if someone wants the PCB and/or programmed 2532, just write me.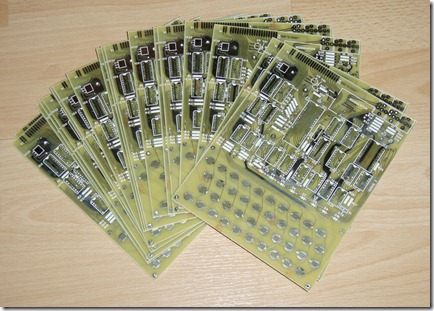 I used keyboard overlay which sells RWAP
http://www.sellmyretro.com/offer/detail ... brane-1479
. It works perfect.
You cand find more information at
http://translate.google.co.uk/translate ... =&ie=UTF-8
. Sorry, the pages are only in Czech for now. Google translate is poor, but for a lot of people better than Czech

)) You can use language translation icons on the upper right side of my website.
Regards
Martin